Upcoming CSBR Events
See the pages for the Scottish Dancers, Pipe and Drum Band, and the Broadsword Academy for their ongoing events. Also follow them on Facebook for more news.
Pipes & Drums Band:
February 21 – Friday *Krewe of Southdowns Parade*
Start Location: Glasgow Middle School, 1676 Glasgow Ave., Baton Rouge, LA 70808
March time: 7:00 pm
Coterie's Caledonian Ladies Fashion Show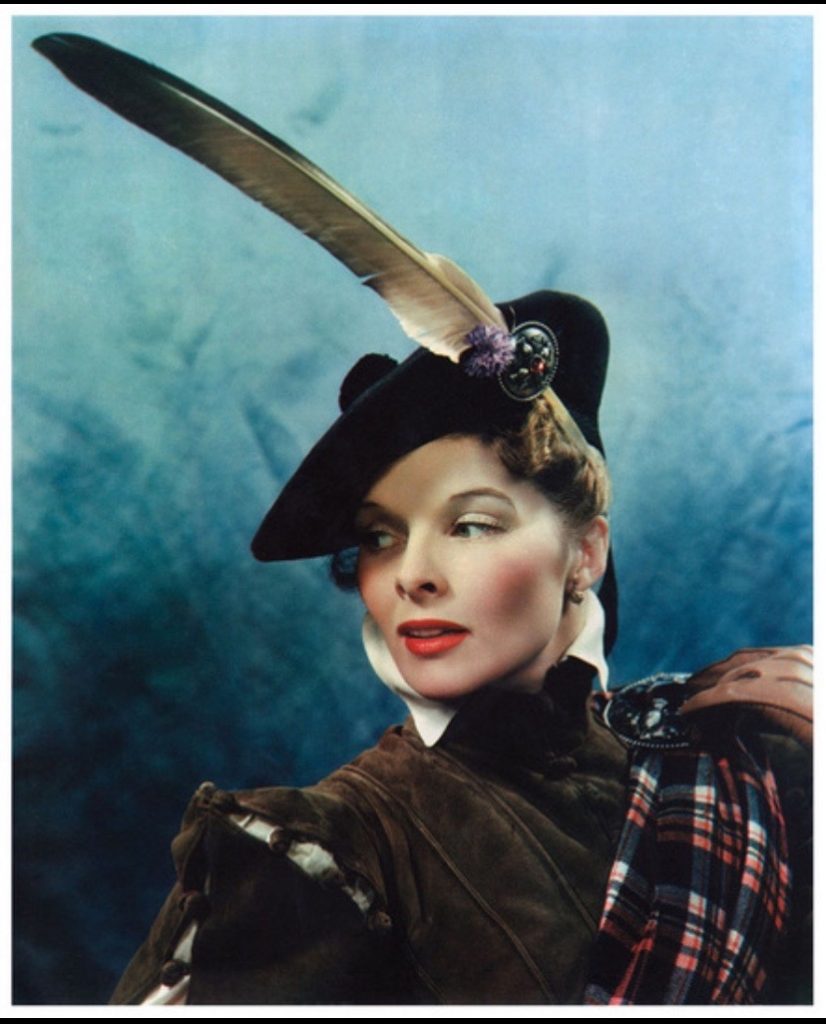 Feb. 26, 2020: 6:30 pm, Caledonian Ladies Fashion Show; the law offices of CSBR member Trent McCarthy, 7922 Picardy Ave., Baton Rouge, LA 70809.
Emcees: Catherine Mungall and Lilly Bridwell-Bowles, Coterie Co-Chairs
Models:  Janice Wise (Current CSBR President); Debbie Harris (Current CSBR Vice President), Susie McGlone (Scottish Country Dance Instructor), Leah Sharp (Drummer in the Baton Rouge Pipes and Drums Band).
Creative approaches to accessorizing Scottish sporty, dressy & formal attire, including clan tartans and "fashion plaids"; Celtic jewelry, scarves, hats.
Emcees:  Catherine Mungall & Lilly Bridwell-Bowles
Models:   Debbie Harris, Janice Wise, Susie McGlone, Leah Sharp
Guest appearances by Stan Masinter, Rick Bowles, and Trent McCarthy, accompanying ladies in evening fashions.
Where to Start:  Hats, Scarves & Accessories. Accessorizing demos with models, Catherine.
Casual, Every Day, Highland Games Fashions
Dressy Occasions:  Burns Night, St. Andrew Dinner
Formal Fashions:    Tartan Balls, Weddings
Door Prizes
Sale of Accessories
Pipes & Drums Band:
February 25 – Tuesday *New Roads Lions Club Mardi Gras Parade*March time: 2:00p
March 14 – Saturday *Wearin' of the Green Parade*
Start Location: Acadian at Hundred Oaks
Opening Ceremony: 9:30 am
March time: 10:00 am
March 14 – Saturday *Celtic Bayou Fest Lafayette*
Location: Warehouse 535, 535 Garfield St., Lafayette, La
Play time: TBD
Coterie's March Meeting:
March 25: "The Endangered Scottish Wildcat"; Debbie Harris, our own Caledonian VP and Wildlife Rehabilitation Specialist; The Blue Rose Cafe, 11950 Cloverland Ave, Baton Rouge, LA 70809
Coterie's April Meeting:
Pipes & Drums Band:
May 24 – Sunday *Kirking of Tartans – Hammond*
Location: 1st Presbyterian in Hammond, 411 W. Charles St., Hammond, LA
Start time: 10:00am
Coterie's May Meeting
May 27: Caledonian Cookbook Cook-off: Best of Our Recipes from the CSBR Cookbook, Potluck; Harris's Home. Coming Soon– A downloadable copy for CSBR members: From Lochs to Bayous: The Cookbook of The Caledonian Society of Baton Rouge. Watch this space.
Pipes & Drums Band:
September 19-20 ***Scot Fest – Tulsa*** – Competition (pending)
October *LSU Rural Life Harvest Days*
October *Global Community Day*
October 17 ***Stone Mountain Highland Games *** – Competition
October *BR Halloween Parade*
October 25 – Sunday *Kirking of the Tartans* – First Presbyterian Church, Baton Rouge
November 14 & 15 *Highlands and Islands Festival* – Gulfport, MS
November Battle of the Bayou (LA Ren Fest) – Hammond, LA
November 29 – Sunday *CSBR St. Andrews Brunch* – Houmas House
December – Sunday *LSU Rural Life Christmas*
December – Sunday *Lafayette Christmas Parade*
December 18 – Saturday *Wreaths Across America* – Port Hudson National Cemetery
December – Saturday *BR Christmas Parade* – Downtown BR, LA
December 24 – Thursday *Bocage Christmas Parade*
Activities Sponsored by Other Caledonian Groups:
Our band and other members participate in activities sponsored by other organizations nearby, and our members often attend in groups. Contact us is you are interested in any of the following: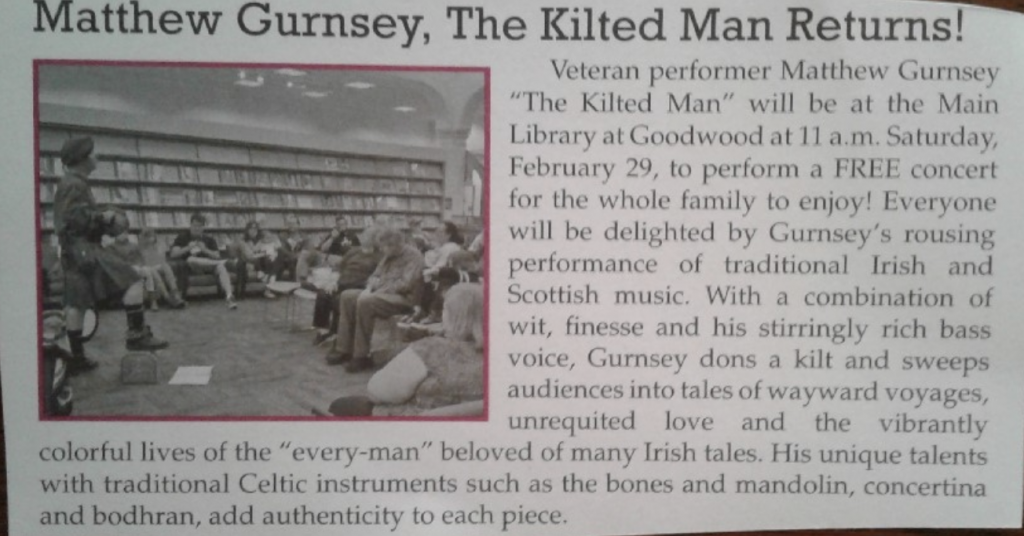 CelticFest Mississippi – Mar 27 – 28, 2020, Mississippi Agriculture & Forestry Museum,
1150 Lakeland Dr, Jackson, MS 39216.
http://celticfestms.org/wp/
Arkansas Scottish Festival, Friday through Sunday, April 3, 4, & 5, 2020. Lyon College, Batesville, Arkansas. This is another great Highland Games where there are significant benefits to being a Patron of the Games. It's a 499 mile drive and it takes about eight hours to drive up to Batesville, Arkansas. Finding lodging requires planning. Dogs on leashes are welcome at these Games.
https://www.facebook.com/pg/ARScottishFestival/photos/?ref=page_internal
Scottish Tartan Festival
When: April 2020 Details TBD
Where: Scotland Farms, Minden, La.
Website: http://scottishsociety.wixsite.com/tartan-festival
Pictures from Past Events