PAST EVENTS:
Tartan Day Tea:  April 10, 3-5:00 pm at the Woman's Club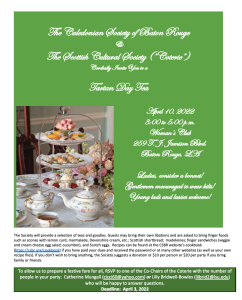 Click here for the invitation:  Tartan Day Tea
Members, guests, and families, wee lads and lassies welcome. Tartans encouraged for Tartan day (along with big hats for the ladies and kilts for men if you dare).  Specify the number in your party.
***
COTERIE'S WHISKEY TASTING
Guests sipped a "few" wee drams and learned a great deal about the making of Scottish whiskeys and the nuances of their flavors.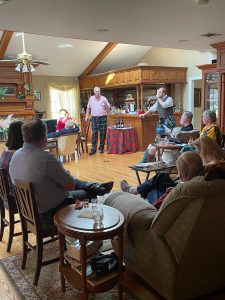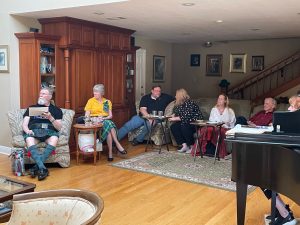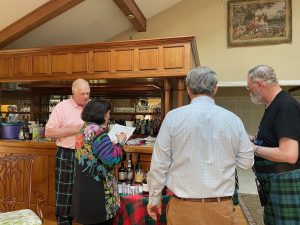 MARDI GRAS AND ST. PATRICK'S DAY PARADES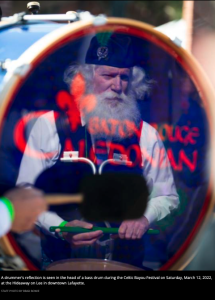 See CSBR's Facebook Page and the Pipe Band's Page for amazing pictures of the band in all its glory.  Stan Masinter can quote the number of marches in X days during this peak season for the Band!
 The Pipe Band at the 2022 Celtic Bayou Festival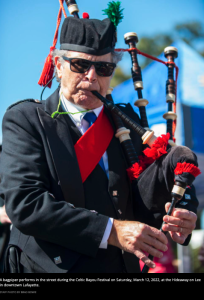 Click Here for more of the the Advocate's Coverage
2022 CSBR Burns Night: January 29, LSU Rural Life Museum. See photos in the Photo Gallery.
St. Andrew Christmas Luncheon: Nov. 28, Houmas House, Time: Brunch at 1:00 p.m., followed by a procession with the Band.
Burns Night New Orleans (New Orleans Caledonian Society): Jan. 22, New Orleans Yacht Club, 6-10:30 p.m.
Burns Supper, Caledonian Society of Baton Rouge: Jan. 29, LSU Rural Life Museum, Time TBA
See the pages for the Scottish Dancers, Pipe and Drum Band, Coterie, and Broadsword Academy for more pictures.  Also follow them on Facebook for their up-to-date news.
Pictures from Past Events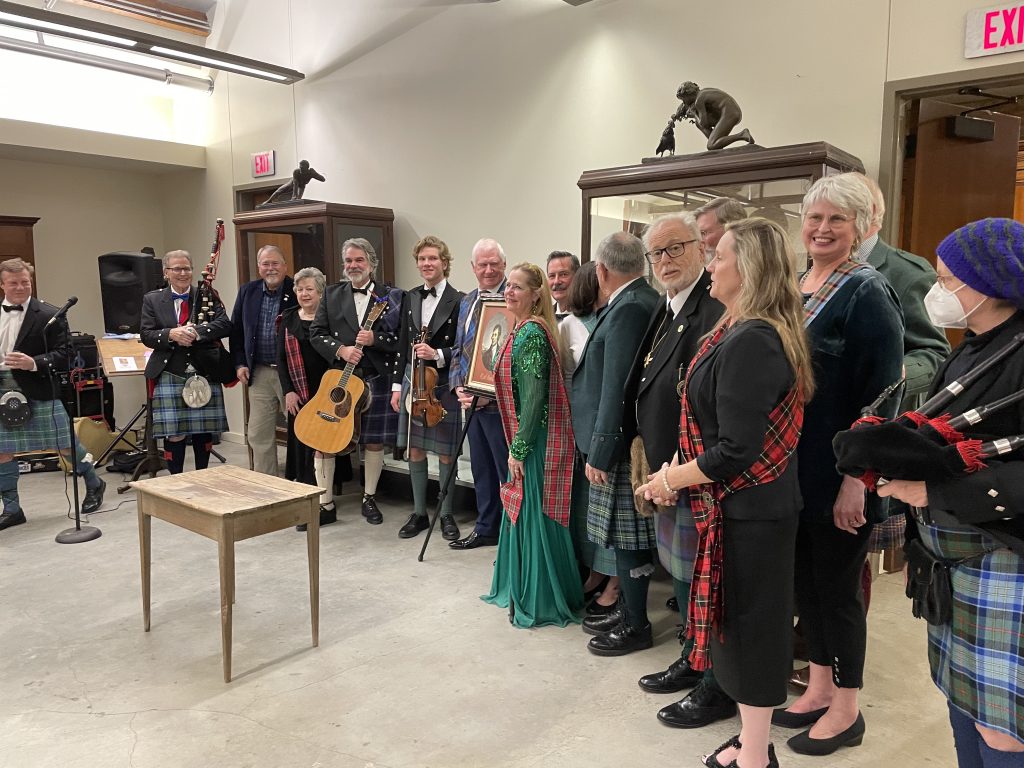 See more in the Photo Gallery and on the Burns Night page.