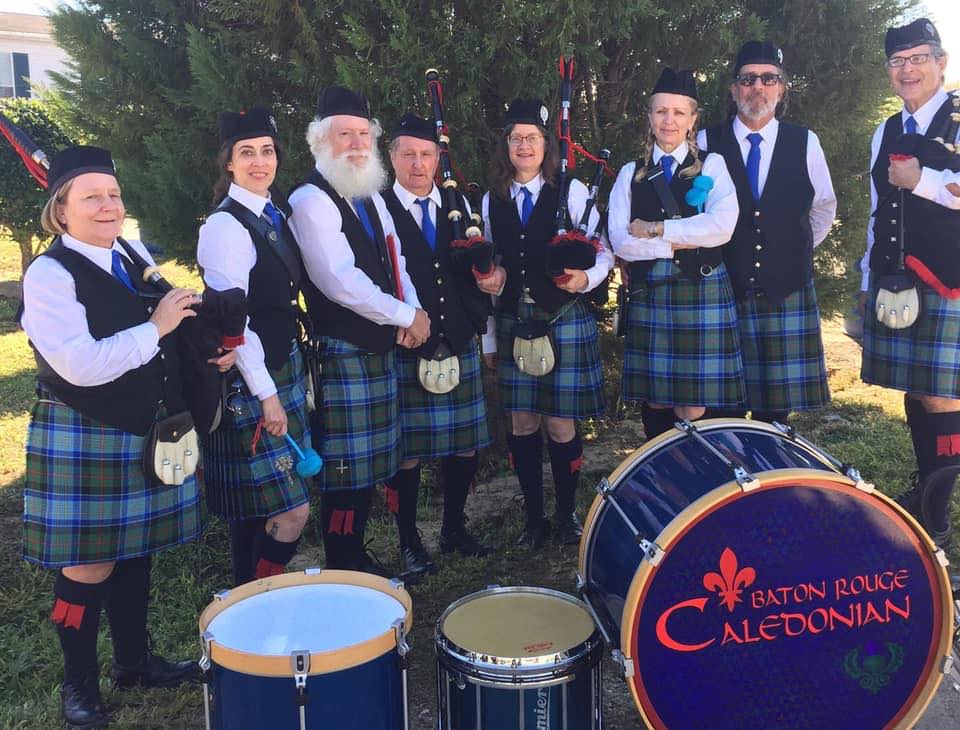 The Baton Rouge Caledonian Pipes and Drums, established in 1976 as part of the Caledonian Society of Baton Rouge, provides a teaching program in the uniquely Scottish arts of bag-piping and drumming. The band's teaching program feeds the performing band which plays over 100 performances each year and is currently the state's largest Scottish band.
For information about the band's classes or upcoming performances, contact the Pipe Master.
See also the band's individual page.