Existing members looking to pay dues:
please start by creating a CSBR account!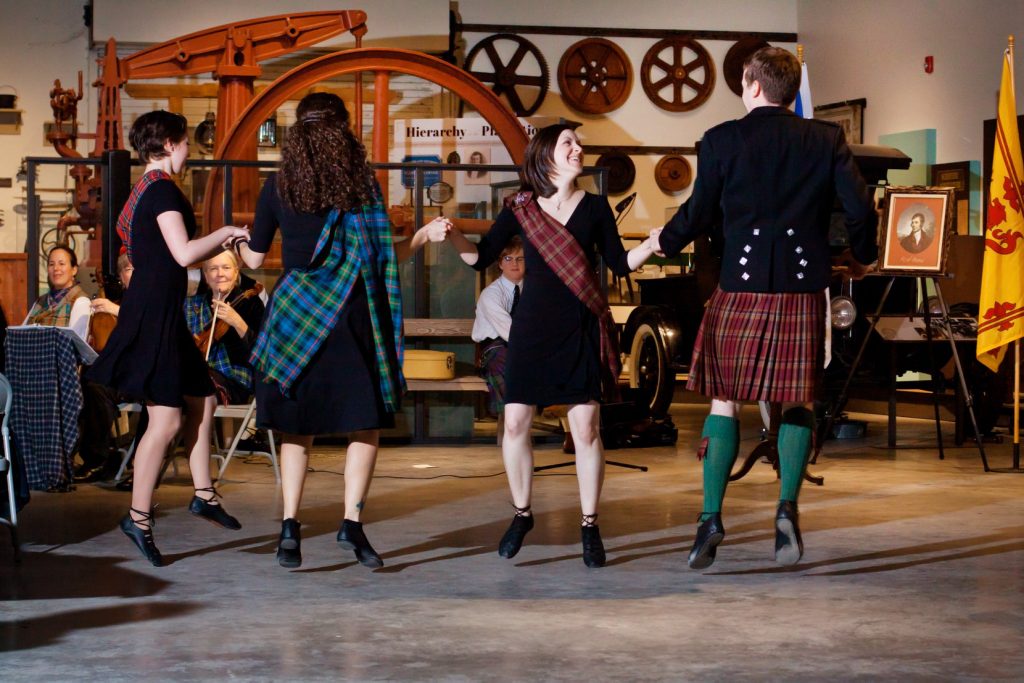 Scottish Dancers at the 2020 Burns Night! The traditional Burns Night celebration in 2021 has been cancelled, but members are planning a variety of alternative activities. While it's too early to predict events in 2021, with the vaccine coming, things should begin to happen again!


Welcome to our home for Scots in Baton Rouge, Louisiana. We encourage everyone to join in the fun, from those who can trace their Scottish heritage all the way back to a castle on a crag in the highlands, to those who just love plaid, and certainly to those who listen to bagpipes to relax! We even welcome people who just watched the first episodes of The Highlander and love the costumes, sword fighting, and fictional depictions of Scottish history. We have activities and classes for children and young adults; lectures for those interested in Scottish history or cultural influences in America; annual feasts such as a brunch for St. Andrew, the patron saint of Scotland; and a banquet for Robert (we call him "Robbie") Burns, the poet laureate of Scotland, on his birthday.
NEWS:  Latest honor for Pipe Band Member:  EUSPBA has officially regraded our lead stick, Chris Pierce, moving him from Grade 3 up to Grade 2.   Speaking for the Band, Pipe Master Stan Masinter writes, "Congratulations, Chris, we are extremely lucky to have you as a member of our band. You are the glue that holds the drum section together, and your knowledge and patience are invaluable."  See the full story about Chris on the Pipes and Drums Page.
Explore our web pages and visit The Caledonian Society of Baton Rouge on Facebook to see much more.
For general queries about the Caledonian Society of Baton Rouge, contact our CSBR President.
For questions or suggestions about our webpages, contact our Web Genii.