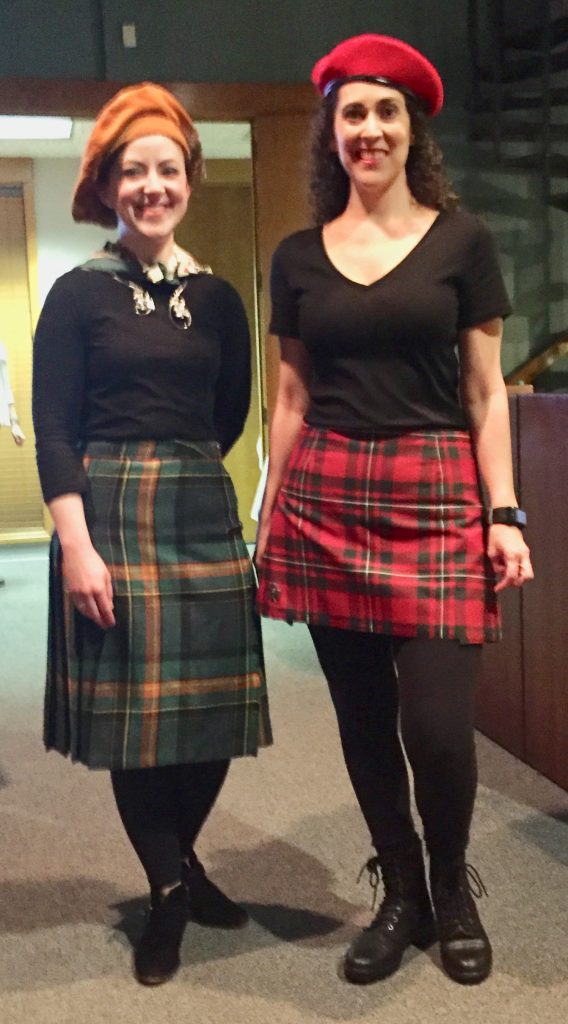 The Scottish Cultural Society, founded in 1992, provides continuing education to members, often at dinners featuring Scottish cuisine and presentations, sometimes meeting at restaurants, other times at members' home. Our programs vary from informal discussions to carefully planned presentations with visual or musical accompaniment.
Click here to download the UPDATED 2020 Coterie brochure.
Photo Gallery from the Coterie's Scottish Ladies Fashion Show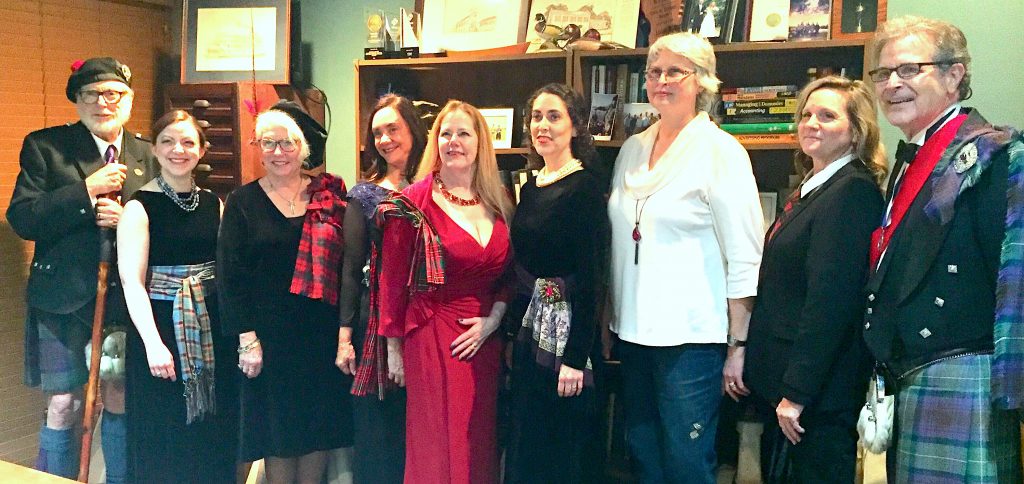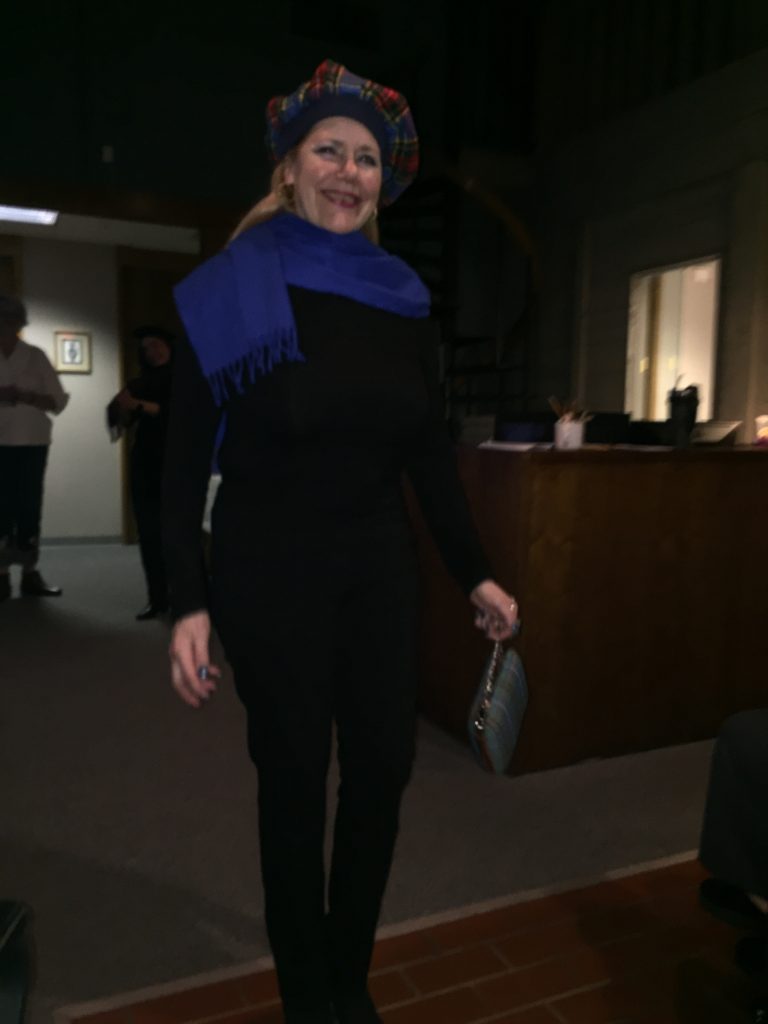 Caledonian Ladies Fashion Show: Feb. 26, 2020: 6:30 pm, the law offices of CSBR member Trent McCarthy, 7922 Picardy Ave., Baton Rouge, LA 70809-3535
Emcees: Catherine Mungall and Lilly Bridwell-Bowles, Coterie Co-Chairs
Models: Janice Wise (Current CSBR President), Sugar McAdams (Past CSBR President); Debbie Harris (Current CSBR Vice President), Susie McGlone (Scottish Country Dance Instructor), Leah Sharp (Drummer in the Baton Rouge Pipes and Drums Band).

Guest appearances by Stan Masinter, Rick Bowles, and Trent McCarthy, accompanying ladies in evening fashions.

Where to Start: Hats, Scarves & Accessories. Accessorizing demos with models, Catherine.
Casual, Every Day, Highland Games Fashions
Dressy Occasions: Burns Night, St. Andrew Dinner
Formal Fashions: Tartan Balls, Weddings
Door Prizes
Sale of Accessories
Future Coterie Meetings
March 25, 6:30 p.m.: "The Endangered Scottish Wildcat"; Debbie Harris, our own Caledonian VP and Wildlife Rehabilitation Specialist; The Blue Rose Cafe, 11950 Cloverland Ave, Baton Rouge, LA 70809
April 29, 6:30 p.m.: "British & Scottish Influences on Southern Cultures"; Jeffrey Foster, Caledonian from Shreveport will be our guest speaker, The Blue Rose Cafe, 11950 Cloverland Ave a, Baton Rouge, LA 70809.
May 27, 6:30 p.m.: Caledonian Cookbook Cook-off: Best of Our Recipes from the CSBR Cookbook, Potluck; possible venue: Harris's Home. Coming Soon: A downloadable copy for CSBR members of From Lochs to Bayous: The Cookbook of The Caledonian Society of Baton Rouge. Watch this space.
Contact us for more information:
Lilly Bridwell-Bowles or Catherine Mungall, Co-chairs, at "The Coterie"