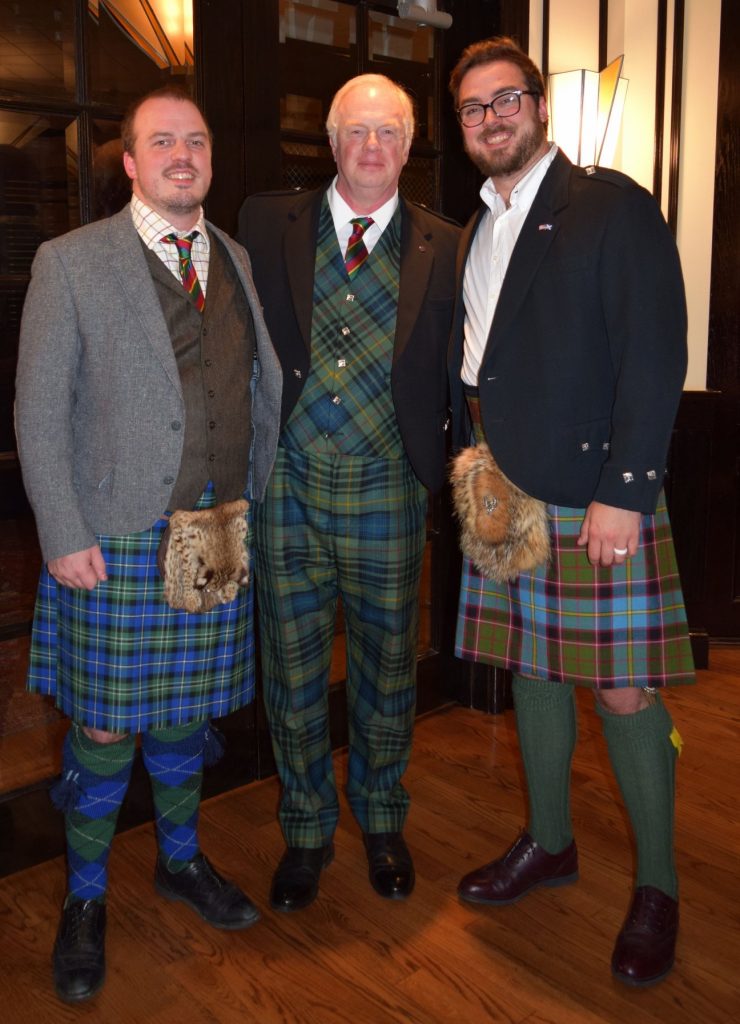 The Scottish Cultural Society, founded in 1992, provides continuing education to members, often at dinners featuring Scottish cuisine and presentations, sometimes meeting at restaurants, other times at members' home.  Our programs vary from informal discussions to carefully planned presentations with visual or musical accompaniment. 
The CSBR Scottish Cultural Study Group will begin our 2020 meetings in February. Here is the tentative schedule, and we'll post more specific information soon, but for information now, contact the Coterie Queens:
Meetings for Winter and Spring, 2020
Caledonian Ladies Fashion Show:  Feb. 26, 2020: 6:30 pm, the law offices of CSBR member Trent McCarthy, 7922 Picardy Ave., Baton Rouge, LA 70809-3535 
Emcees: Catherine Mungall and Lilly Bridwell-Bowles, Coterie Co-Chairs
Models:  Janice Wise (Current CSBR President), Sugar McAdams (Past CSBR President); Debbie Harris (Current CSBR Vice President), Susie McGlone (Scottish Country Dance Instructor), Leah Sharp (Drummer in the Baton Rouge Pipes and Drums Band).  
Future Coterie Meetings (details to follow):
Mar. 25: British & Scottish Influences on Southern Cultures
April 29: TBA
May 27: Caledonian Cookbook Cook-off: Best of Our Recipes from the CSBR Cookbook, Potluck; possible venue: Harris's Home
Contact us for more information:
Lilly Bridwell-Bowles or Catherine Mungall, Co-chairs, at "The Coterie"